Chiropractor Dr. TODD BOYD D.C., D.A.B.C.O.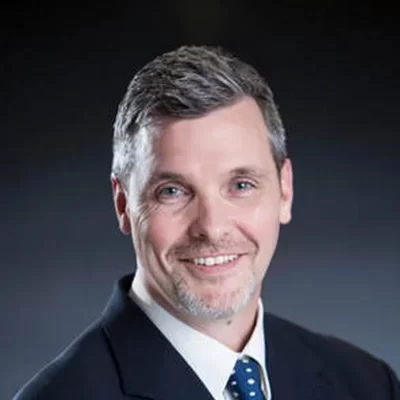 Dr. Boyd was born in Amarillo, Texas and grew up in San Antonio. He obtained his Bachelor of Science degree from Excelsior College in New York. Dr. Boyd earned his Doctor of Chiropractic degree from Life Chiropractic College West located in Hayward, CA. in 1995. Then in 2002, he achieved his Diplomate in Orthopedics from National University of Health Sciences located in Lombard, Illinois.
Board-certified chiropractic orthopedists are a special breed of chiropractic physicians who have completed extensive postdoctoral education in non-surgical orthopedics (over 300 hours) and have passed rigorous specialty Board examinations leading to Diplomate status as a chiropractic orthopedist. Less than 2% of chiropractic physicians attain this status.
To become Board certified, the chiropractic orthopedic specialist is required to demonstrate advanced proficiency in the evaluation and non-operative management of a broad range of injuries, conditions, and disorders of the neuromusculoskeletal system with particular emphasis on the spine and extremities. Conditions such as Herniated discs, sciatica, headaches, neck and back pain, extremity pain, sports injuries, and auto accidents are just a few of the many different areas in which Dr. Boyd can be especially effective.
Dr. Boyd is also the only chiropractic physician in the Charlotte area who is trained and certified in the use of the Qi-5 and Pulsed Therapy Lasers and is able to help a wide range of conditions with this very unique and special laser therapy system.
Following graduation, Dr. Boyd moved to South Texas and opened his own private practice down on the Texas- Mexico border in Brownsville, Texas. While in Brownsville, Dr. Boyd was the Team 4 News Chiropractic Expert and would answer health care-related questions emailed to the television station by the viewers live on the air every week. Dr. Boyd was also voted the Brownsville Herald's Reader's Choice Award several years in a row for "Best of the Best Chiropractor". Dr. Boyd practiced there for over 18 years before he felt called to go to seminary in 2013. That is when he closed down his vibrant Brownsville, TX. practice and moved his family to the Charlotte, NC area where he could pursue his Master's degree in Christian Apologetics at Southern Evangelical Seminary.
Since moving to Charlotte in 2013, Dr. Boyd remained in private practice until 2016, when he joined a large pain management practice where his main priority was to help develop chiropractic/ holistic protocols in an effort to help people obtain optimum health without dangerous opioid medications. While working in the pain management center, Dr. Boyd felt that he could be more effective with his patients if he could spend more time with them during their treatment sessions so that he could give them a true one-of-a-kind treatment experience. This is one of the reasons Origins Mobile Wellness was created.
Being one of only three Board Certified Chiropractic Orthopedists in the Charlotte area, Dr. Boyd takes on a whole-person approach to healthcare that includes chiropractic, nutrition, stress reduction, wellness care, exercises, laboratory testing, and pain relief. Dr. Boyd is also one of the only doctors in the Charlotte area practicing a technique called Neurological Stress Reduction Therapy. He has seen amazing results with very complicated cases. Check out our services section for more information on NSRT.
Having treated over 12,000 patients, Dr. Boyd believes that true health is much like having a three-legged stool, where if you remove one of the legs, then the entire stool falls over. Your health is very similar, in that the three legs of true health consist of the physical, mental/emotional, and spiritual. If a person is not healthy in one of these three areas of their life, then the other areas will ultimately be affected. One of Dr. Boyd's greatest desires is to be a catalyst in helping to change people's lives so that they can live the kind of life they always dreamed of.
Dr. Boyd has also donated his time at a local equine rescue center to work with horses that have been abused and badly mistreated and are suffering from PTSD. Dr. Boyd's techniques have been proven a great success. His desire is to help return the horses back to a normal disposition so that they can be adopted into new loving homes.
For fun, Dr. Boyd loves spending time with Ruby, his wife of over 20 years, and their three amazing children, traveling, camping, backpacking, kayak fishing, kite surfing, longboarding, snow skiing, snowboarding, martial arts, chilling out in his hammock, and serving in his church.
OFFICE HOURS
---
Monday
9:00am - 6:00pm
---
Tuesday
9:00am - 6:00pm
---
Wednesday
9:00am - 6:00pm
---
Thursday
9:00am - 6:00pm
---
Friday
9:00am - 1:00pm
---
Saturday & Sunday
Closed